Unleashing the Secrets: How Digital Nomads Thrive Earning Money Everywhere
Have you ever dreamed of escaping the 9-5 grind and living a life of freedom, where you can work from anywhere in the world? Well, for a growing number of individuals, this dream has become a reality. These modern-day adventurers are known as digital nomads and they have unlocked the secrets to earning a living while traveling the globe. But how do they do it? What are their secrets to success? In this blog post, we will explore the fascinating world of digital nomads and uncover the strategies that allow them to thrive while earning money everywhere. Get ready to be inspired!
Introduction: The Rise of Digital Nomads and Their Lifestyle
The digital nomad lifestyle has become increasingly popular in recent years, with more and more people ditching the traditional 9-5 office job in favor of working remotely from anywhere in the world. This lifestyle offers the freedom to travel and explore new places while still earning a living. But how do digital nomads make money? In this article, we will explore the various ways that digital nomads earn an income, from freelancing to blogging, affiliate marketing, online teaching, e-commerce, and social media management. By understanding these different methods, you can learn how to make money while living a location-independent lifestyle and achieve financial freedom.
Freelancing: The Ultimate Tool for Digital Nomads to Make Money
As a digital nomad, freelancing can be your ultimate tool to make money while traveling the world. With the rise of remote work and online platforms like Upwork and Freelancer, freelancing has become a popular option for professionals who want to live a location-independent lifestyle.
To get started as a freelancer, you need to identify your skills and niche. Whether it's writing, programming or graphic design, there is always demand for skilled freelancers in various fields. Once you have identified your area of expertise, create an attractive profile on freelance platforms highlighting your experience and portfolio.
It's important to hone your communication skills as most clients are looking for reliable and responsive freelancers who can deliver quality work within deadlines. Be proactive in seeking out job opportunities and continuously upskill yourself to stay relevant in this competitive market.
With dedication and hard work, freelancing can provide not just a sustainable income stream but also give flexibility that matches with the nomadic lifestyle.
Blogging: How to Monetize Your Passion and Create a Sustainable Income Stream
Blogging is one of the most popular ways for digital nomads to earn money while traveling. By creating valuable content on a specific niche, bloggers can attract a loyal audience and monetize their blog in several ways. One common method is through affiliate marketing, where bloggers promote products related to their niche and earn commissions when readers purchase them through their unique links. Another strategy is by offering sponsored posts or advertising space to companies that align with their brand and values.
However, it takes time and effort to build a successful blog that generates income. Digital nomad bloggers need to consistently produce high-quality content, engage with their audience on social media platforms, and optimize their website for search engines like Google. Nevertheless, blogging offers immense opportunities for location-independent entrepreneurs who are passionate about sharing their knowledge with the world.
Affiliate Marketing: The Art of Promoting Products and Earning Commissions
How Affiliate Marketing Works: A Comprehensive Guide for Digital Nomads
Affiliate marketing is the process of promoting other people's or companies' products and earning a commission for each sale made through your unique affiliate link. This allows digital nomads to earn money without having their own product or service. To get started, find an affiliate program that fits your niche and audience. Create content around the product, such as reviews or tutorials, and include your affiliate link in the post. It's important to be transparent with your readers about using affiliate links by including a disclaimer on your website or social media platforms. The key to successful affiliate marketing is building trust with your audience and promoting products that align with their interests and needs.
Tips and Strategies for Choosing the Right Products to Promote as a Digital Nomad
When it comes to affiliate marketing as a digital nomad, choosing the right products to promote is crucial. You want to make sure that the products you promote align with your niche and target audience. Research the product's reputation and quality before promoting it. It's also important to consider the commission rate and payment terms. Look for products with a high commission rate and reliable payment schedule. Don't forget to track your performance and adjust your strategy accordingly. By selecting the right products and monitoring your performance, you can earn commissions while living the nomad life.
Top Platforms and Tools Every Digital Nomad Should Know About to Succeed in Affiliate Marketing
Affiliate marketing is a popular way for digital nomads to earn commissions by promoting products. To succeed in affiliate marketing, knowing the right platforms and tools is crucial. Amazon Associates and ShareASale are two of the top affiliate programs that offer a vast range of products to promote with high commission rates. In addition, ClickFunnels is an excellent tool for building landing pages that convert clicks into sales while tracking your performance data. Finally, don't forget about social media as it can be used as a powerful platform to share your unique referral links with followers who trust you, using hashtags relevant to your niche or product promoted.
Case Studies of Successful Digital Nomads Who Have Mastered Affiliate Marketing
In affiliate marketing, earning commissions by promoting products through various channels is the key to success. Two important factors are building a loyal following and choosing the right product or service niche that aligns with your audience's interests. Engagement with followers on social media, email newsletters and review sites can help convert them into buyers. Many digital nomads have mastered affiliate marketing, including Michelle Schroeder-Gardner who made over $1 million per year blogging about personal finance using affiliate links. Also, Pat Flynn has earned around $150k+ in a month solely from his site dedicated to helping people pass architectural exams via relevant affiliate programs.
Online Teaching: Sharing Your Knowledge and Skills with the World
Becoming a Digital Teacher: Tips and Tricks to Get Started
To become a successful digital teacher, start by identifying your area of expertise and then creating engaging content that showcases your knowledge. Utilize online platforms such as Udemy, Teachable or Skillshare to reach a wider audience and monetize your courses. Use targeted keywords and search engine optimization(SEO) techniques to increase visibility on search engines like Google. Build a connection with students through live webinars, Q&A sessions and feedback channels. Finally, network with other teachers in the field for collaboration opportunities that can help grow your brand and earn more money.
The Benefits of Online Teaching for Digital Nomads
Online teaching is a great way for digital nomads to earn money while sharing their knowledge and skills with the world. One of the biggest benefits of online teaching is the flexibility it offers. As long as you have a stable internet connection, you can teach from anywhere in the world. This means that you can continue to earn money while traveling and exploring new places. Additionally, online teaching allows you to create your own schedule and work at your own pace, giving you more control over your time and allowing you to balance work and play. With the growing demand for online education, there are plenty of opportunities for digital nomads to make money in everywhere through online teaching.
Maximizing Your Earnings as an Online Teacher
To maximize your earnings as an online teacher, it is important to find a niche where you can demonstrate expertise in the field. Offering courses on popular platforms such as Udemy, Skillshare or Coursera can help reach a wider audience and increase revenue potential. Creating personalized learning experiences targeted towards professionals or specific industries can also lead to higher rates per course. Adapting teaching methods for different learning styles and offering additional resources like e-books or webinars can add value to offerings and encourage repeat students. Sharing knowledge with the world has never been easier, making online teaching a lucrative option for digital nomads seeking financial independence while pursuing their passions.
Tools and Platforms for Successful Online Teaching
There are plenty of tools and platforms available that make online teaching a breeze. Zoom and Skype offer live video conferencing, making it easy to teach students in real-time. Screen-sharing features allow for demonstrations, while chat functions facilitate Q&A sessions. For pre-recorded lectures, creating engaging content is key; software like Camtasia or Articulate Storyline help educators develop interactive lessons with quizzes and assessments.
When it comes to finding platforms to upload your courses, Udemy and Coursera are popular choices. These platforms handle marketing, payment processing, and hosting for you – ideal for those who would rather focus on creating quality course material than dealing with logistics. Alternatively, setting up your own website using learning management systems like
E-commerce: Selling Products and Services Online While Traveling the World
Setting up an e-commerce business is a great option for digital nomads who want to sell their own products or services online. With platforms like Shopify and WooCommerce, creating an online store has never been easier. You can sell physical products that you create or source from suppliers, or even sell digital products like ebooks or courses. The key to success in the e-commerce world is choosing the right niche and providing value to your customers through quality products and excellent customer service. Plus, being a digital nomad means you have the freedom to travel and network with potential suppliers around the world, giving you access to unique products and markets. With dedication and hard work, your e-commerce business could be your ticket to financial independence while living life on your own terms as a digital nomad.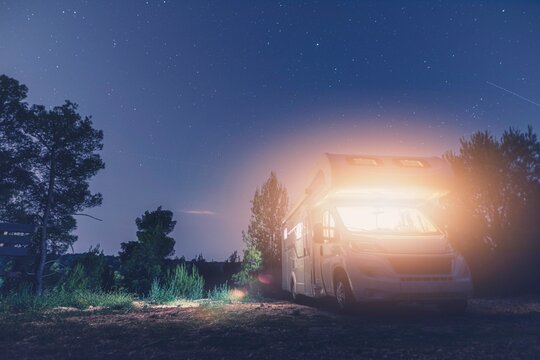 Social Media Management: Helping Businesses Grow Their Online Presence While Living the Nomad Life
As a digital nomad, social media management can be one of the most lucrative ways to earn money on-the-go. By managing social media accounts for businesses, you can help them grow their online presence and reach new customers. With proven results, many companies are willing to pay top dollar for your services.
To get started, you'll need to have experience with various social media platforms such as Facebook, Instagram, Twitter and LinkedIn. You should also have an understanding of analytics tools like Google Analytics or Hootsuite Insights that let you track user engagement levels.
Building credible relationships is pivotal in this field where word-of-mouth referrals carry weightage in getting clients. Join relevant groups on social networks and engage yourself actively with others within these communities.
With excellent communication skills and attention-to-detail combined with creativity at work; running multiple client's profiles while being constantly mobile will no doubt provide challenges but also rewards beyond compare!
Conclusion: Embracing the Digital Nomad Lifestyle and Achieving Financial Freedom
Embracing the Digital Nomad Lifestyle and Achieving Financial Freedom
Becoming a digital nomad is not just about traveling the world and working remotely. It's about taking control of your life and achieving financial freedom. By leveraging the power of technology, digital nomads can earn money from anywhere in the world.
To succeed as a digital nomad, you need to be self-motivated, disciplined, and willing to take risks. You also need to be adaptable and open to new opportunities. Whether you choose to freelance, blog, teach online, or sell products online, there are endless possibilities for making money as a digital nomad.
But being a digital nomad is not just about making money. It's about living life on your own terms and experiencing new cultures and perspectives. It's about creating a lifestyle that allows you to work on your own schedule and pursue your passions.
So if you're ready to embrace the digital nomad lifestyle, start exploring your options today. With hard work, dedication, and a willingness to learn, you can achieve financial freedom and live life on your own terms.
In conclusion, the digital nomad lifestyle is not just a trend but a way of life that has become increasingly popular in recent years. With the rise of technology and the internet, it has become easier than ever to earn money from anywhere in the world. From freelancing to e-commerce, there are countless ways for digital nomads to make a living while exploring new places and experiencing different cultures. By embracing this lifestyle and utilizing the tools and strategies outlined in this article, anyone can achieve financial freedom and live their dream life as a digital nomad. So why not take the leap and start your own journey towards location independence today?